MDB – Miniature Dwarf Bearded Irises
In this group you will find the smallest, miniature bearded irises growing up to 20 cm only. They usually bloom together with SDB irises, from late April to mid May.
They come from botanical forms of Iris pumila. Miniature dwarf irises love sunny habitats and free-draining soils, require no care. They are dry- and frost-resistant, ideal for rock garden plantings.
Click on the photo or plant name to view detailed information.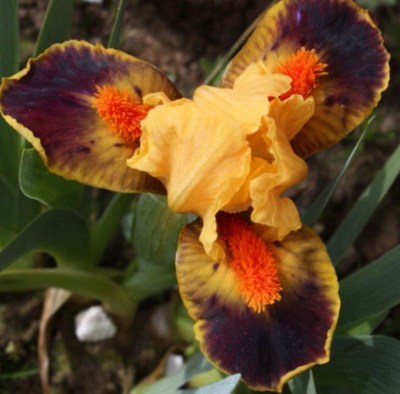 Standards bright orange-yellow, falls bright orange-yellow rim, deep burgundy-red spot. Beards bright orange.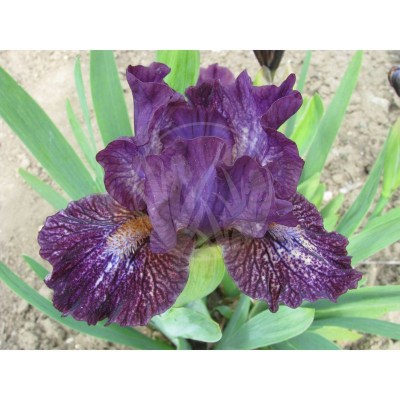 Standards and falls butter yellow ground, wide dark wine-purple plicata marks and veins, ruffled. Beards white, tipped caramel. Pronounced sweet fragrance. Variable falls markings.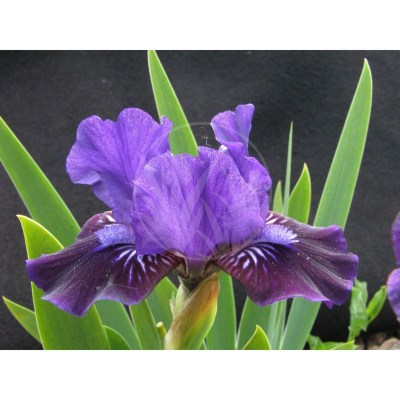 Standards blue violet, falls purple with white rays around beards, ruffled. Beards blue. Slight fragrance. Nice sort from the Czech breeder.