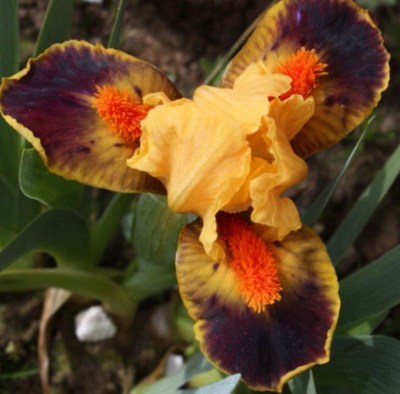 Standards bright orange-yellow, falls bright orange-yellow rim, deep burgundy-red spot. Beards bright orange.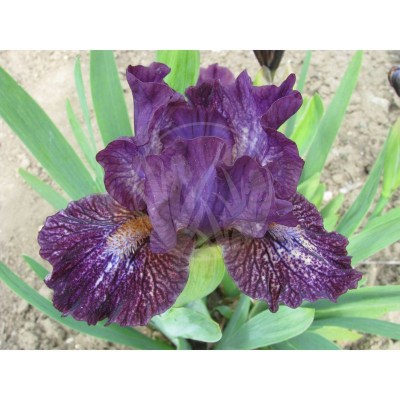 Standards and falls butter yellow ground, wide dark wine-purple plicata marks and veins, ruffled. Beards white, tipped caramel. Pronounced sweet fragrance. Variable falls markings.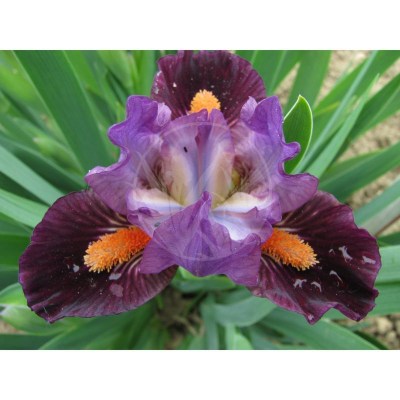 Standards medium purple, edge slightly darker, falls velvety red purple, white rays by beard, short paler purple dart at end of fat burnt orange beard with white base. Slight sweet fragrance.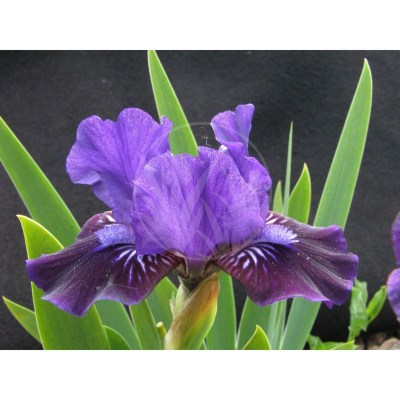 Standards blue violet, falls purple with white rays around beards, ruffled. Beards blue. Slight fragrance. Nice sort from the Czech breeder.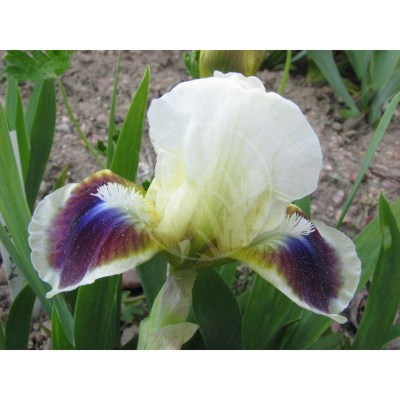 Standards white with cream infusion, falls dark red-maroon, edged white, touch of green on hafts. Beards white.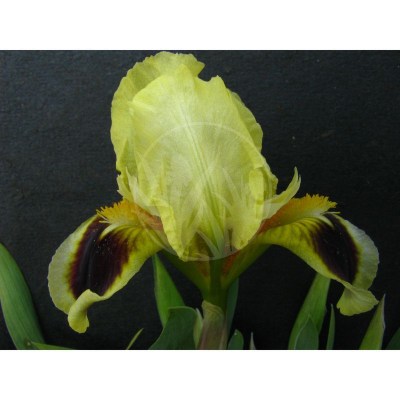 Standards yellow, falls near black-maroon, edged yellow. Beards orange-yellow.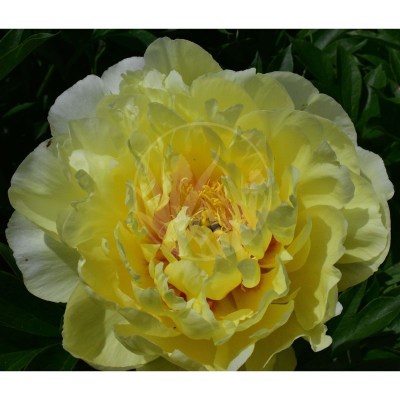 Full double flowers, bright yellow with red flares. Healthy and strong growth, 100% winter-hardy. Lovely lemon fragrance, giant flowers (18 cm)! Recommended for any garden, unique and most popular yellow sort.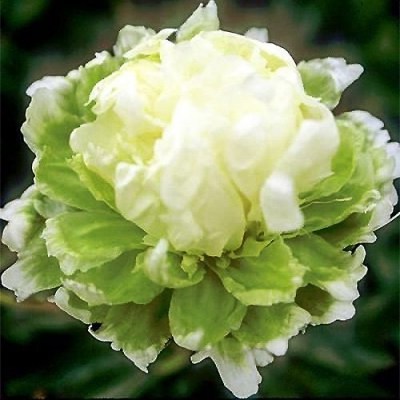 Snowy white topping of frilly petals and petaloides crown this semi-double flowered peony. Underneath lie unusual green guard petals. Flowers slightly fragrant. Very unusual, very rare...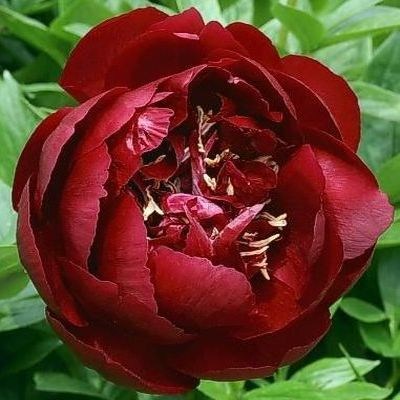 Extremely dark red (almost chocolate-red) semi-double, medium-sized flowers, petals are sprinkled with golden stamens. Striking maroon fall foliage. The very dark color, low plant height, compact habit makes this sort a very special.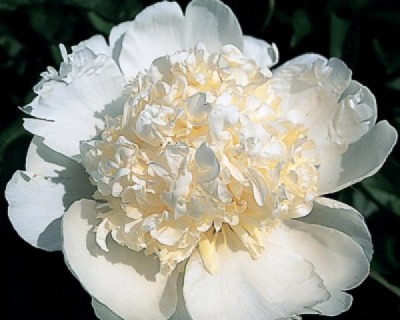 White double bomb with upward curving guard petals. Ball center is formed by white petals with a yellow cast emanating from its base. Dark green foliage, short growth habit. Flowers pleasantly fragrant.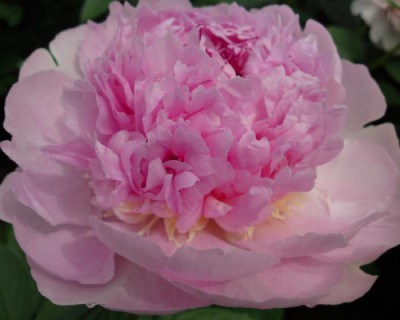 Flowers double, soft cameo-pink with red freckles on the top of the petals, double row of pink guard petals, big full bloom. Normal grower, strong stems, big leaves, disease resistant. Excellent sort, giant flowers (15 cm), pronounced lovely floral fragrance. Charming! PAEONIA POTTED WE DO NOT SEND BY POST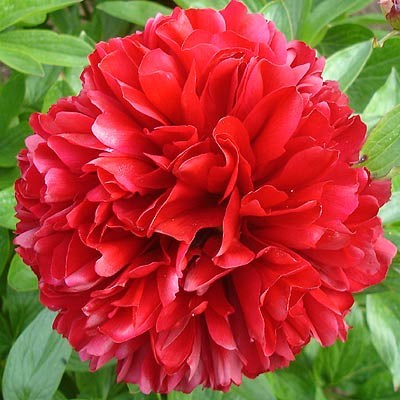 Flowers extremely large, dark, clear crimson red, double, forms a complete ball as the bloom expands to full size. Early blooming with no fuchsia or purple tones. Strong stems, height 80 cm.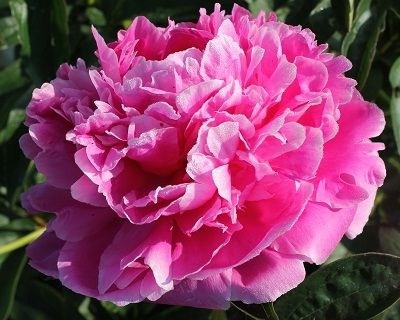 Very large, double, deep pink, fragrant flowers. This variety holds on to this colour. It is a peony which does not discolour. The flowering time is very late, about one week after Sarah Bernhardt. Strong stems, fine as a cut flower. Healthy growth.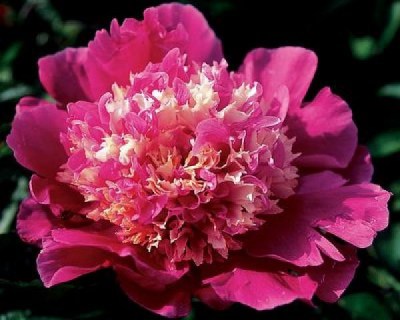 Flower of the Japanese type, very attractive contrasting colors. Fuschia guard petals surround a large center of creamy petaloids with fuschia accents. Fragrant flowers. Height 75 cm. Splendid peony...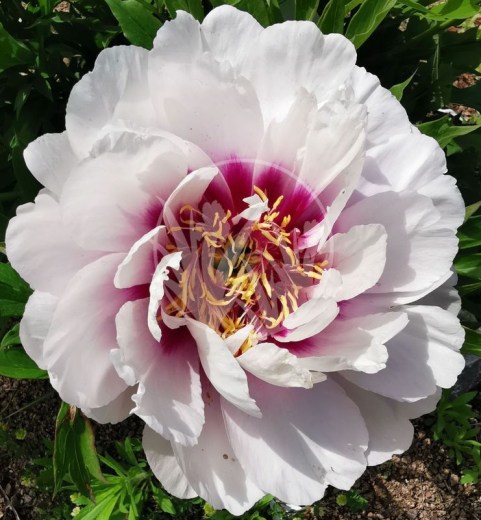 Huge semi-double white flowers with deep lavender to purple flares. The contrast between the purple color of the center of this peony and the pure white petals is magnificent – it is reminiscent of the type found on the Chinese Gansu Mudan (P. rockii hybrids). Robust stems hold the flowers well above the foliage. Beautiful, slightly fragrant flowers. Amazing... PAEONIA POTTED WE DO NOT SEND BY POST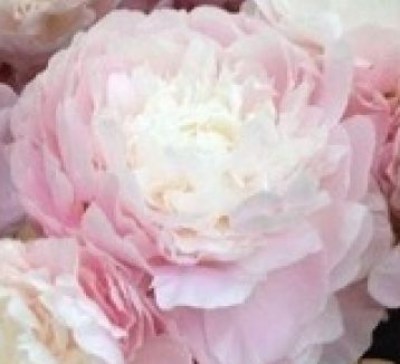 Flowers large, double, blush white flowers, medium high crowned well arranged petals, nice guard petals, unfolds well. Good for cut-flower production, lovely attractive blush color in bouquets. Height 70 cm.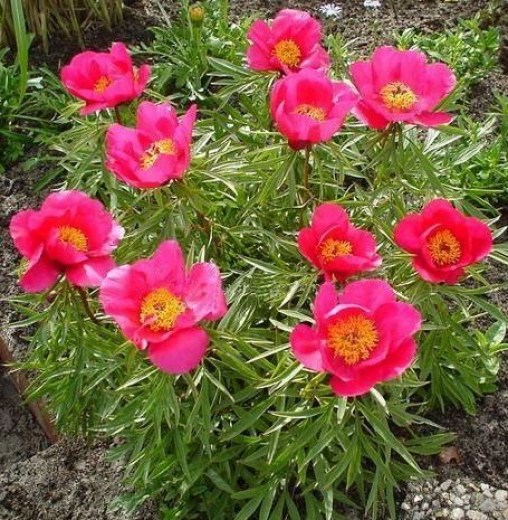 Flowers single, bright scarlet. It is a hybrid between P. tenuifolia and P. lactiflora, the oldest known interspecific hybrid created out of China. Plants are multiflowered, flowers fragrant, sterile. It blooms very early. Cut leaf foliage, that even after blooming, makes a wonderful border plant.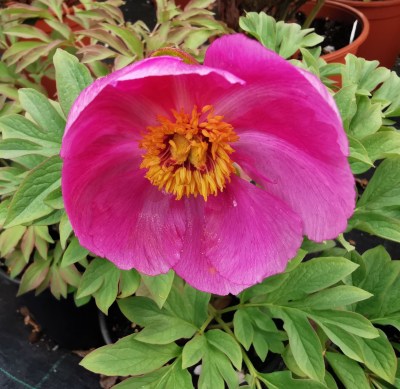 Species peony, height 40-50 cm. Flowers 10 cm in diameter, simple, pink, early flowering. Stems furry when young, later bald. Peony for sunny or semi-shady places, suitable for natural gardens.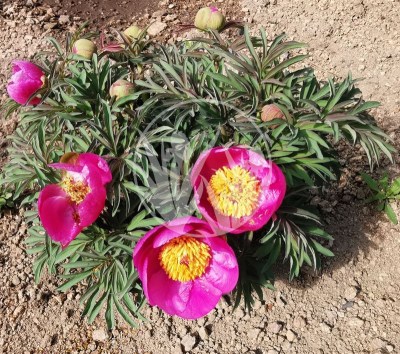 Single lavender pink blooms on compact bushes with gray-green foliage. It belongs to the "Rock Garden Peonies" group. Rock-garden varieties are named for their short heights, suitable for rockeries and smaller gardens or the front of the perennial border. Their foliage, texture and blossoms sized in perfect proportion to their smaller stature. It blooms very early.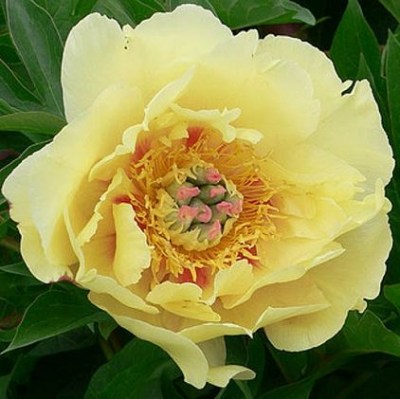 Flowers semi-double to nearly full double, yellow petals, reddish in the centre. Flowers well above the foliage, plants form broad low bush. Flowers fragrant, strong stems, height 70 cm. 100% winter-hardy. Recommended...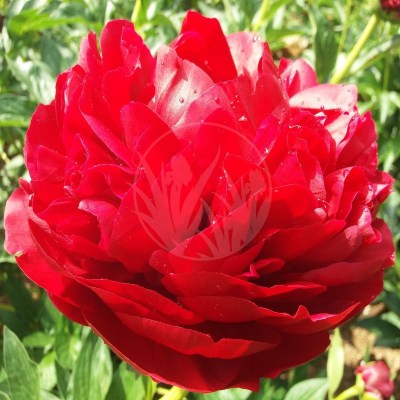 Full double, huge dinner plate size, rich cardinal red, excellent flowers. True red flower color comes from it being a Paeonia officinalis x lactifora hybrid. The last flowering peony of this hue in the season. Excellent grower, but slow of increase, sparse bush, heavy and tall stems. Highly prized as a cut-flower. Stunning presentation in the garden.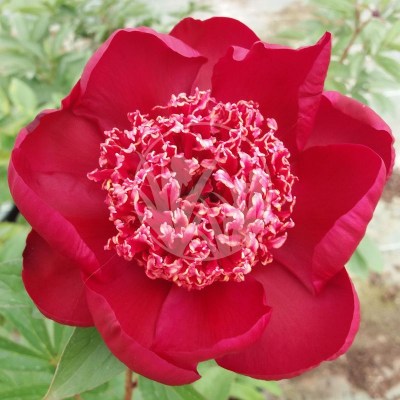 Flowers dark red, simple - japanese type, staminoides sharply incurved, flushed and edged yellow. Dark red stems and dark green leaves. Compact and attractive plant habit, masssive flowering, beauty of the flower color contrast... Very popular sort.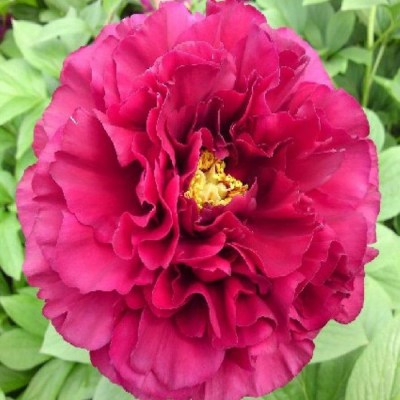 Flowers large, dark velvet red, double, with heavy substance of the petals. Highly prized, in our opinion, this is the best in its class. Flowers lightly fragrant. Strong stems and healthy, dark green foliage. Excellent as a cut-flower. American Peony Society Gold Medal Winner (1997), Award of Landscape Merit Winner (2009). Simply...one of the best!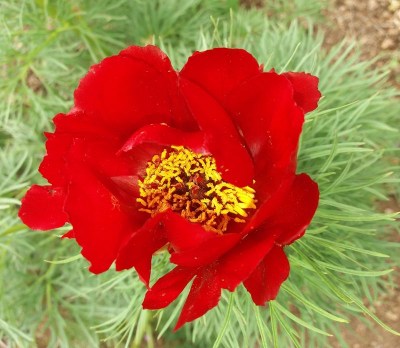 Finely cut leaves, single bright red petals and golden yellow center. Height 30-40 cm. Need very sunny position and well drained soil, excellent for rock gardens. Natural wild species, very rare. Root size 3/5 eye.