Other Irises
Here you will find irises that could not be included in any of the above groups. It could be, for example botanical species, or hybrids of beardless irises of Spuria group. These are later, usually in June, flowering, high slim plants, very suitable for planting in dry places. We will expand this offer in the coming years.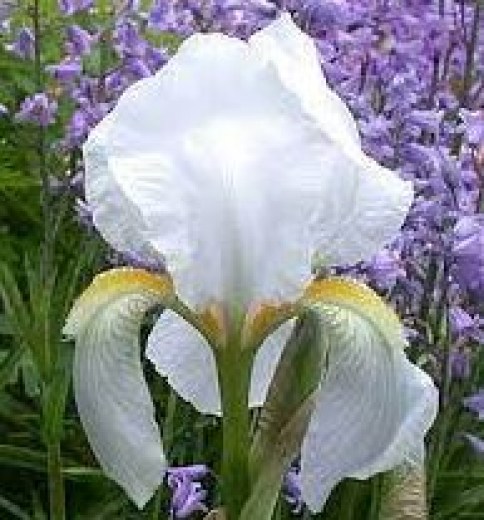 Flowers of a very faintly bluish shade rather than pure white with some greenish-yellow veining on the haft and a deep yellow beard. Wild species, coming from Italy and Southern Europe. Flowers very pleasantly fragrant!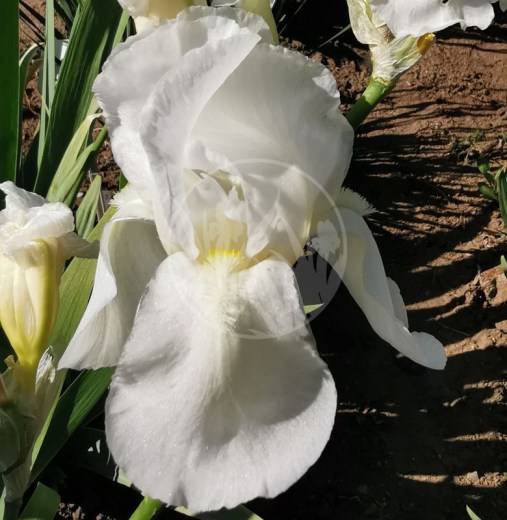 Natural species growing on sunny places, fully frost-resistant in Czech Republic and Germany. Standards white, falls white, bented down. Beards white. Height 50-60 cm. Flowering time May. Fine iris for sunny flowerbeds.