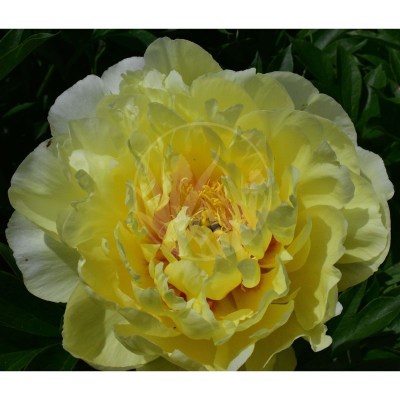 Full double flowers, bright yellow with red flares. Healthy and strong growth, 100% winter-hardy. Lovely lemon fragrance, giant flowers (18 cm)! Recommended for any garden, unique and most popular yellow sort.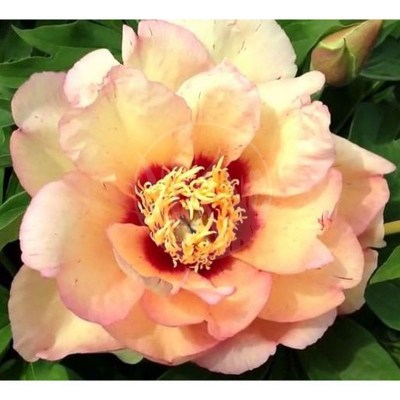 Flowers semi-double, apricot cream with maroon flares and picotee edges. At the opening, the flower has the shape of a rose. Flowers slightly fragrant. Nice foliage, good grower, 100% winter-hardy. Among peonies very...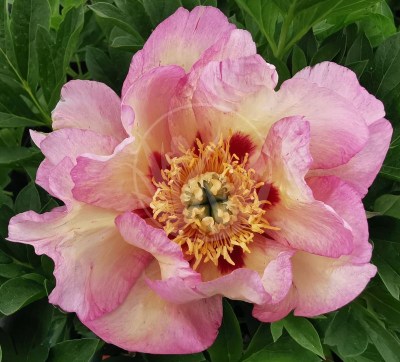 Huge semi-double white flowers with deep lavender to purple flares. The contrast between the purple color of the center of this peony and the pure white petals is magnificent – it is reminiscent of the type found on the...